PORAC Elections Conference Update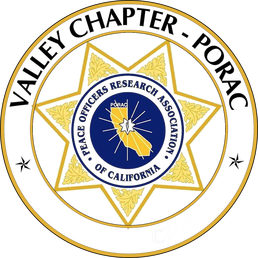 Important Information You Need to Know
For the first time in many many years, PORAC has a contested presidential election. As such, we are trying to get important information out as to how the elections will take place during the Conference of Members. Please read the list provided by Region II E-Committee and Credentials Chair, Randy Beintema. These rules will be strictly adhered to during the Conference.
Voting Eligibility
Roll call vote (There will be no Chapter, or Region positions allowed)
Only active members can vote (Article X, Section 1)
The Nevada Chapter and Federal Associations will NOT be allowed to vote for matters other than dues and those programs in which they are enrolled in (Article X, Section 1)
Active member associations shall be entitled to cast one vote for each of their eligible members (Article X, Section

​Number of votes is determined by the average monthly dues paid through the last complete quarter (3 rd quarter) prior to Conference (Article X, Section 2 D)

​Statewide Associations will vote as they are designated, Statewide, and not by Region or Chapter.
Voting Forms
The Vice President is responsible for the content of the Proxy and Designation forms.

These forms have been drafted by the Corporate Counsel, Credentials Chair and Administrative Manager.
Designation Forms
Designation forms must be submitted to the Credentials Committee by 12 PM on the first day of the Conference of Members (Friday) to be valid (S.R. Article X, Section 3B)
Only a PORAC member, who is a member of the association, can serve as its designated representative, and the designation must by on the approved form (S.R. Article X, Section D)
At the Conference of Members, designated representatives must stand and identify themselves (name, position, and association)
Proxy Forms
Proxy's must be on the approved Proxy Form and ONLY a PORAC member who is not a member of the Association may be authorized to represent the Association (S.R. Article X, Section 4D)
Proxy votes must be submitted on the approved Proxy Form and must be received by mail, fax or hand delivered to PORAC by 1700 hours on the Friday prior to the Conference of Members;

otherwise they must be hand delivered to the Credentials Committee by 12 PM on the first day of the Conference of Members (S.R. Article X, Section 4B)

Proxy voting will be in accordance with S.R. Article X, Section 4. A proxy designating a nonmember of an association to act or speak on their behalf may be either limited or general.

Limited Proxy – Member may only vote ONLY for specific items as noted on the Proxy Form
General Proxy – Member may vote as seen fit on all issues before the Conference of Members

Any Active member association can present, at the Conference of Members, a written Proxy, either General or Limited, to the Credentials Committee after 12 PM, if they cannot remain and perform their duty to vote (S.R. Article X, Section 4C)
Election Procedures
Roll call vote
After the roll call, the Secretary shall inquire three (3) times to the Conference of Members whether any Active association has failed to cast their vote prior to the tabulation of votes by the Credentials Committee (S.R. Article X, Section 9)

After the election and votes are tallied, the Credentials Committee, shall secure and seal all documents, which shall be given to the Secretary and stored at PORAC Headquarters (S.R. Article C, Section 10)

Any pre-election protest shall be lodged, in writing, by the complaining party prior to the call for the election by the Secretary and shall delivered to the Credentials Committee who will inform the Secretary of the protest. A reasonable investigation will be conducted and the Secretary will then report to the Conference of Members, a summary of the matter and rule on the complaint. The ruling can be appealed to the Conference of Members (S.R. Article X, Section 11A)

Any post-election complaint shall be lodged in the same manner, by the end of election day, to the Credentials Committee and shall be in writing by the complaining party. The Secretary will conduct a reasonable investigation and report a summary of the complaint and rule on the complaint. The ruling can be appealed to the Conference of Members (S.R. Article X, Section 11B)

Vice President to be elected by the Conference of Members (Article IX, Section 2A)

If the Vice President's office becomes vacant, the President shall appoint an Executive Board​ member to assume election duties to fill the vacancy (Article IX, Section 13)
---
---